Ecosia, el buscador que planta arbres
Seiem amb els alumnes Marta Castillejo, Guillermo Muñoz, Georgina Rodríguez, Evas Castillejo i Oscar Vargas per parlar del projecte que han fet sobre Ecosia, el buscador que ajuda a reforestar arbres. Tots ells són alumnes de CAE i hem aprofitat l'ocasió per parlar amb ells en anglès.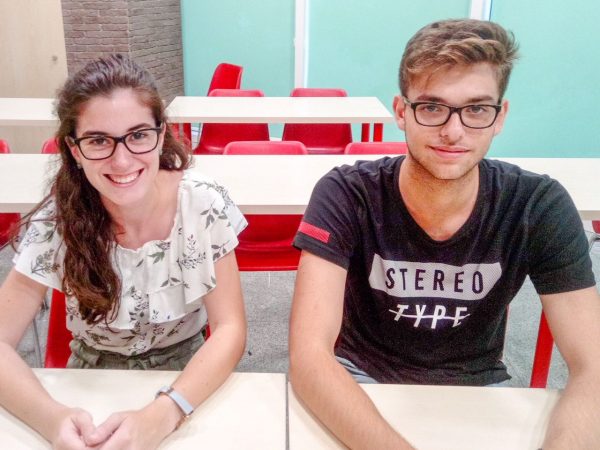 What is Ecosia and how does it work?
Ecosia is a search browser where you can search information on Internet same as Google, Firefox or other many well-known browsers. However, it has an essential difference, which is that from the adverts they get money, they send a high percent of the money that have earned to a green project, to plant trees. So, in that way, they reduce the implemental impact they have just caused by searching information.
How did the project come out?
STP celebrated Green Week two months ago and our teacher told us to make a project about something environmentally friendly. We were searching for different things to get some ideas and we discovered that just by searching something on Internet we are polluting, so we tried to look for solutions, and Ecosia came out. We discovered that even though it actually pollutes the same as the other ones, it also plants a tree. So, it is, in a certain way, a compensation for the environmental impact. After you search, Ecosia plants a tree, which is some kind of way to reduce the CO2 in the atmosphere.
How is Ecosia going now?
Although Ecosia is not a really well-known browser, they have planted around one million of trees. As a browser, we used it for some weeks and it is actually quite powerful. Maybe not as much as Google, but we think that if more people uses it, it will improve its results.
From your point of view, what benefits would Ecosia bring to STP?
We could use it as a way to promote green projects in STP. We can say that STP is trying to pollute less by using this type of browser. As a consequence, STP could sell its image as an environmentally friendly business and, consequently, improve its social corporate responsibility.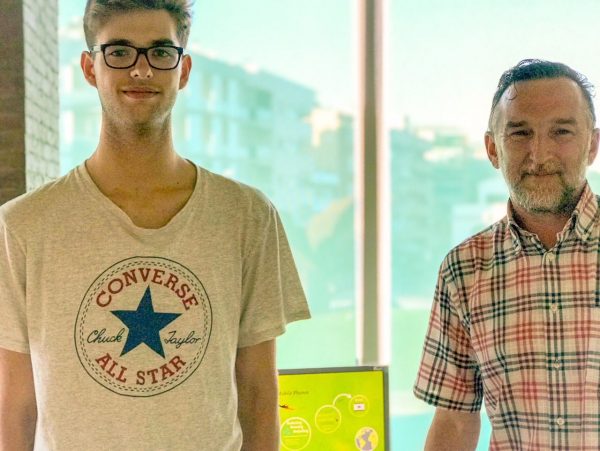 To conclude, please, explain what your experience with the Green Week was like.
As we told you, our teacher empowered us to make a good project to present during the Green Week, celebrated in Training last April. We discovered many things that we didn't know, for example, we never imagined that just by typing something in the Internet, we were polluting.  We got the opportunity to make a real proposal and we think that this was very nice.
Talking with Tim…
The class prepared a fantastic presentation and when they presented to other classes, I could see the interest of the other colleagues and how well the presentation was received. For this reason, I encouraged them to make a proposal to go further. It is fantastic to have the opportunity to present the project to all of you.